Create the Perfect Retail Space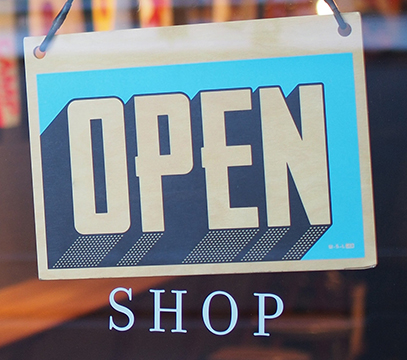 You've done your homework, created business plans, figured out square footage needs, researched locations, procured funding, investigated leases. Finally, you have found a great space and signed the lease! Now, how do you create the perfect retail space? The way you organize your store could be the difference between success and failure. You want to display your inventory in a welcoming, simple, yet creative way. How do you begin?
Here are some tips to create the perfect retail space and ensure success!
Create Strategic Layout
Make everyone who walks up to your store say, "Wow!" Create a sensational storefront. Invest in an eye-catching entrance, one that makes folks want to enter your store. Strategically placing signage that will entice shoppers. Consider creative window displays that show off your best products.
Once they get into the door, studies show that customers typically do not notice merchandise within 15 feet of a store's entrance. Use creative, attention-grabbing in-store displays as a speed bump to slow customers down. Customers have a tendency to turn to the right upon entering a store, so display key merchandise with this in mind. Different types of stores benefit from different layouts. Look into grid, loop and free-flowing layouts to find out what works best for your business.
Wide Open Spaces
Counters set up a physical barrier between the client and clerk. Is can send a wrong message – an "us, and them" arrangement. We understand that you may require a counter for checking out, but try to encourage staff to mingle in the space, then head to the counter with the customer. Also, try to keep the size to a minimum so that it does not feel intimidating.
While you definitely want to maximize your retail space, avoid cramped aisles. Consumers do not like feeling like other customers are invading their space, in close proximity. Give them the ability to feel they are exclusively exploring an area. Ensure that floor space allows patrons adequate personal space.
Many small retail stores do not realize how great the impact your store's layout actually could have on sales. Remember to keep an open feel, friendly on the floor employees, and avoid overcrowding. If you have any questions how to set up your retail space, contact Associated Property Management. We are in the business of helping your business succeed!