17 Best Apps for Small Businesses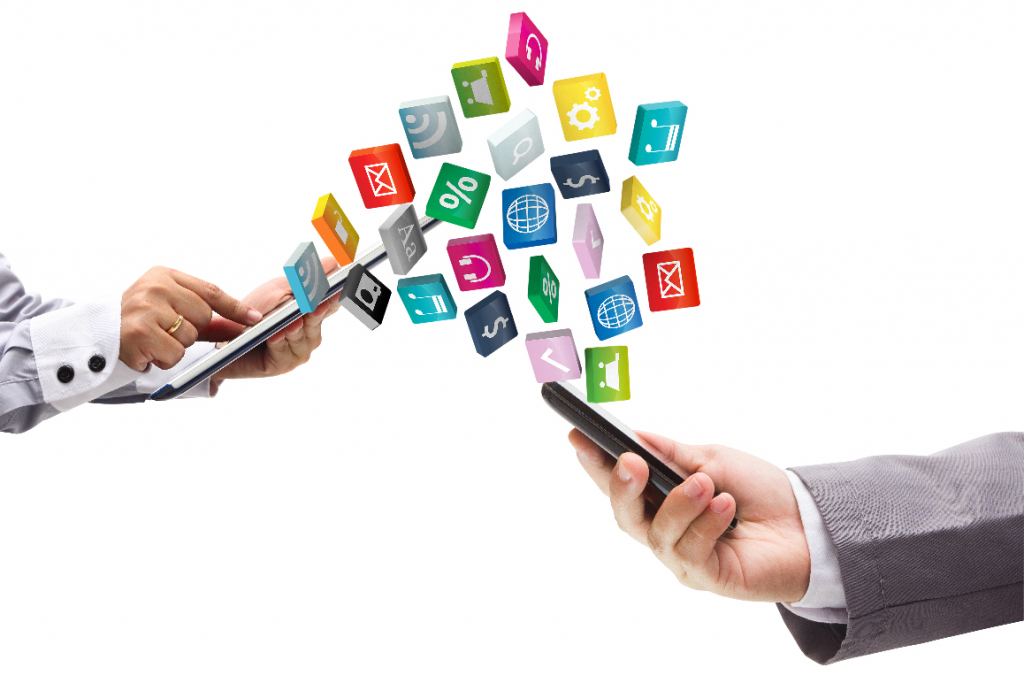 As a small business owner, you understand how it is to get submerged and overwhelmed with running and managing everything. From employee scheduling to accounting, plus customer relations management or marketing, with so many things on your plate it is easy to forget something. Here are some of the best Apps for small businesses. They will help you stay organized and make sure you and your staff are on top of all tasks and duties.
Accounting/Expenses
 QuickBooks – Complete tasks remotely or on your desktop. One of the first accounting services, you can create, view and email estimates and invoices. Makes it easy to track costs, reconcile bank statements, literally from anywhere.
Neat – An easy way for businesses to manage receipts and track expenses by scanning documents into the Neat software. It stores and organizes all of the information, and, is only a click away.
GUSTO – Manage your employees' healthcare, payroll, taxes, 401K retirement, and organize their personal information safely and privately. A great Human Resources that automates administrative tasks, so that you can have time for other work.
Employee Scheduling
When I Work – This app is one of the easiest ways to schedule and communicate with your hourly employees helping you save time and reduce absenteeism. It is also helpful for employees as it gives them the option to view published schedules but request shift changes from their smartphone
Deputy – Like other scheduling apps, it allows you to schedule your store's staff efficiently. It also features the ability for task management. You can try if free before you commit for a flat monthly fee.
POS Systems
ShopKeep – ShopKeep has everything you need for your point of service needs and more! You can use it for a register, ability for customers to make payments, marketing capabilities, inventory management, analytics, and staff management.
Square – Set up a countertop POS with a Square Stand. Also, you can read credit card anywhere with a Square Magstripe Reader. There is a minimal charge for the service for each transaction. However, it is worth it for the convenience of being able to conduct business and accept payments anywhere.
PayPal – This site is helpful for small business in that it allows you to receive payment from just about any, and we mean any platform. Some payment methods include online with credit cards, debit cards, and PayPal accounts. You can create and send professional, customizable invoices to your customers. It offers in-store POS systems, as well as payment on the go through its App.
CRM / Task Management
Todoist – This app allows you and your team to manage tasks and projects anywhere, from home or work, online or offline. Share unlimited tasks with anyone – colleagues, family, friends – and collaborate in real-time on common projects and goals across ten platforms.
Trello – Trello is used by thousands of businesses every day. A highly intuitive customer relationship management (CRM), it allows you to assign and manage tasks easily. You can invite staff to be members of tasks and create specific lists within each task as well. Also, it helps management to stay organized by managing deadlines and budgets.
Asana – One of the easiest apps for small businesses, it offers ways for your employees to track their progress on tasks and assignments. Plus you can plan and run events, schedule product releases, keep track of goals, projects, and meetings, or set company objectives.
Marketing
MailChimp – Very user-friendly and intuitive, MailChimp is a highly recommended email marketing tool. It is a free service for up to 2000 email address and 12,000 emails per month. Plus it allows you to integrate it with your POS software.
Hootsuite – This offers a way for your business to manage all of your social media accounts, all on one platform. Hootsuite also lets you integrate with over 35 social networks, offering analytics and metrics, helping you to learn how to increase your social reach.
WordSwag – It is like having a graphic designer with you at all times. A great marketing and design tool allowing you to create custom text layouts using hundreds of quotes, thoughts, and jokes. You will never be at a loss for words.
Communication
DropBox – Help keep your team productive and keep all the data shared safely. Dropbox offers secure file sharing and storage solutions. And, with literally thousands of other apps integrated with Dropbox, it makes sharing easy, from just about any platform.
  Google Hangouts  – Hangouts is a must App for conducting meetings or interviews remotely. You can create hangouts for any number of staff members while sharing screens and documents quickly. You can even download it on your phone.
Fuze – Fuze combines voice, video, messaging and content sharing in a single app. The user experience is streamlined. Gives users the ability to make calls, video conference, create whiteboard conferencing, from anywhere. The platform boasts an intuitive, smooth user experience.
These are just a few of the best Apps for small businesses that will help your company be more productive and therefore more profitable. Associated Property Management is a commercial property management company and in the business of helping your business be successful.